As a web host, it can be highly frustrating for you to face website server-related issues. In order to rectify the situation, it is important for you to effectively focus on selecting another host website. In this article, I have discussed 5 warning signs related to identifying poor web hosting portals.
If you are getting any of the below warning signs then I recommend you switch your web host:
Warning Signs to Change your Web Host
#1: Slow loading page time
For the slow-loading page time or speed, there can be some genuine reasons which are as follows –
Unoptimized images.
Increased traffic on the website.
You are inserting many advertisements on your webpage.
Issues related to JavaScript.
Now, you need to check whether you are getting above mention issues frequently or rarely. For example: suppose, you analyzed that your website frequently runs slow then it may be possible that your server takes too much time in loading new websites.
In this case, you have two options:
#Option A – take a premium version plan with your existing web host.
#Optin B – shift to any reputed web hosting platform.
#Option C – you can shift your website to the cloud or to any other Litespeed hosting.
#2: Your host does not provide new software or new extensions
Creating a user-friendly website is not a one-time job. In order to fascinate users or viewers, it is important to consistently pay attention to their demands and requirement. To analyze the demand of the users and to accomplish it – you need to adopt different extensions or software at a certain time interval.
For example: currently, the trend for implementing automated chat-bots is increasing. So, if you want to apply the chat-bots to your website then you need to implement new software degradation.
You will also need to check whether your current web hosting platform provides new upgradation or not.
–If your web host provides new upgradation then you can take advantage of the new software implementation.
–if not? Then you need to upgrade your web host settings.
Moreover, for reliable web Development services, you can search for website development Dubai.
You Might Also Like,
#3: Adverse or low-standard security features
Whether you are a blogger or you run an e-commerce store it is important for you to keep your online security as a topmost property. In reality, enabling proper web-based security is a combined job of the web host, web developer, server and clients.
However, do you need to check whether your host provides you the robust security features? For example: you need to check for these features:
Anti-virus software.
Firewall protection.
Anti-malware software.
[Important note: securing any website is the responsibility of the WebHost and the developer. You cannot solely depend on web hosting services to providing your website from all threats. You also require to consistently search for the relevant measures to protect your website in an effective way].
#4: High renewable or inexplicable charges
If you find that your web hosting company started implementing high fees or charges then it is the right time to make a decision for changing your web host. There are many web host available in the market which provides services at a lower price in an effective way.
Apart from this, if your web host charges money without giving any prior notice then it can be a warning sign to change your host.
[Importnat note: if you will add new extensions then there will be high fees. Although, if you want to reduce your charges then you will be required to decrease your paid extensions].
#5: Your web host stop supporting add-on domains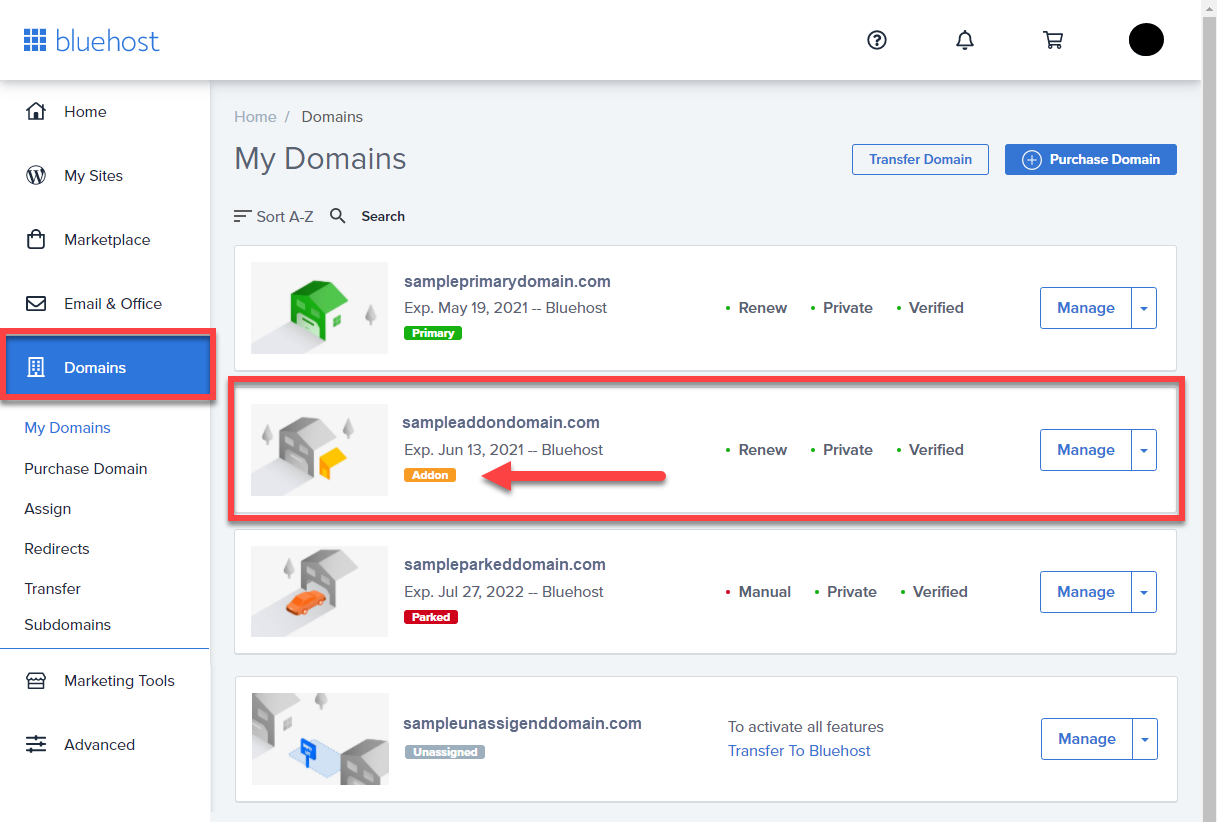 The feature of an add-on domain is considered as highly convenient because it allows you to control multiple accounts from a single web host.
Maybe you have two domains or maybe you are thinking of adding a new domain. For example www.xyzx.com or www.xyz.com.
Although, it is only possible for you to add new domains if your web host provides you with multiple options to add new domains to your account.
Your web host should provide support for the add-on domains because if there will be no support for add-on domains then you will need to change your web host.
The Final words
I want to suggest you conduct frequent monitoring of your website. You need to check frequently about your site's data-based backup and new software updates. You also need to monitor minor issues also. If you find out any of the above-mentioned issues, you should search for a new web host.
IMPORTANT NOTE:
All the above-identified web hosting parameters are critical. However, sometimes the issue of web hosting arises due to genuine reasons. So, in these cases, you should wait for some time instead of deciding to switch your web host.
For example, I know you feel irritated when your webpage takes time in loading. This is an indication of the slow page loading speed. However, it is possible that it is a minor issue and it can be resolved quickly by the server. Thus, in this case, you should wait for some time instead of switching your web host.
Although, if you are consistently getting these issues then you need to change your web host in an effective way.
Frequently Asked Questions(FAQ's)
Q. What are the different types of web hosting?
Cloud hosting.
Dedicated hosting.
Shared hosting parameters.
VPS (Virtual Private Server) hosting.
Can poor web hosting affect website speed?
Yes, if your web hosting is poor then it can impact your website's speed.
How much GB of data is enough for web hosting?
The answer to this question entirely depends upon your website data. However, 1GB to 2GB of RAM can be sufficient for your VPS hosting speed.
How much value of SSD is enough for web hosting?
Every website includes text, images, and videos. So, you can focus on adding space of 3 to 5GB of data.  However, if your website includes more data then you can include or decrease your website speed accordingly.
Which is the most important website page?
The most important page of a website is the landing page because consumers or viewers check the website page at the first interaction. Thus, the "HOMEPAGE" of any website is the most important.